About Us
LUMBER & PANEL SALES   1-800-448-4840  ext 226   or  406-375-4226  (Direct)  EMAIL
Brett Mildenberger has worked at Fox Lumber Sales Inc. as a a lumber broker since 1984.
Fox Lumber has remanufacturing plants located in Laurel, MT, Hauser, ID, Forest Grove, OR. and a sawmill in Sault Ste Marie, ON.  These plants are capable of resawing, cutting to length, notching, banding groove, and more, with a focus in the pallet industry of North America.
We service many other industries including: pallet and crating, bedframe, studs, dimensional lumber, boards, recycled railroad ties and landscaping timbers, plywood and OSB, and wood pellets.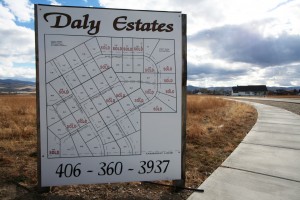 REAL ESTATE     406.360.3937      EMAIL

Buying, selling and developing Real Estate.  We have multiple properties for sale and lease.
Click on the "Real Estate" tab above for more information on properties for sale or lease.
Built in 2000 from Logs grown for over 175 years on this property.  Located on the West Fork of the Bitterroot River.